It's easier if I tell you…click below.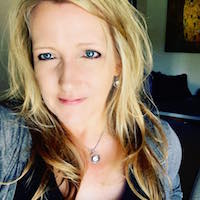 I would love to tell you things!
...sorry to offend you with a pop-up, but, if you've heard me on Glistening Particles, you know I love to get to know people! If you share your email address with me, I can let you know what's coming up [there are so many new things in the works!!] andddd let you know when and where I'll be out in the world gathering stories...by talking with strangers...because it's what I do! And if you sign up we'll be more than strangers - more like random acquaintances! That's awesome!