Podcast: Play in new window | Download (Duration: 1:03:36 — 87.4MB)
Subscribe: iTunes | Android | Email | Google Play | Stitcher | RSS
Connan and Cali are nomads. They are literally following, from day to day, what lights them up. They're from Buenos Aires, Argentina and came to the U.S. to live the van life in a 1987 camper (which only had 18,000 miles on it when they bought it!). Their goal is to see all the national parks in the continental U.S.  I've lived here my whole life and they've seen more than me!
Our conversation explores:
The challenges and joys of life on the road
Visas
U.S. National Parks
Bali, their beautiful 4-legged companion
Everything is possible
Jane Goodall & monkeys
Health coaching & homemade dog food
Vanlife
Where to find them:
Somewhere in a national park or on the road between parks!
Their travel blog 
Wanomads on Instagram
Update: Their amazing companion, Bali, passed away between when we recorded and this posting. As we all know, our pets are our family. Sending love to Bali on the other side 🙂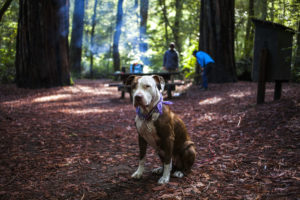 6 degrees of separation
It's one of those magical concepts -- like are we only that far away? Could we stay in touch and keep testing that theory?
Share your email below and we'll see where it goes:)